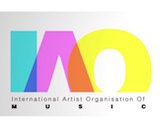 The barrage of open letters haranguing YouTube and its purported value gap are coming fast and furious. The International Artist Organization of Music has penned a missive to the European Commission, adding its voice to the calls for changes in how free online services manage use of copyrighted material.
The phrase "value gap" is the most common one summing up the YouTube debate, especially on the far side of the pond. It stems from the idea that YouTube and other services in that vein can use safe harbor provisions in existing copyright laws to protect themselves from liability when their users upload infringing material. This also allows those online platforms to deliver small or no royalties to the artists and songwriters, even though both YouTube and the uploader might be reaping financial reward.
The IAO letter does have a slightly different flavor than some of the other recent plays for change. It acknowledges that labels are also pushing for legal change, but the IAO wants to go even farther in order to ensure that artists are protected. It questions labels' intentions in the degree of change they have been seeking and made a mild threat to withdraw support if its needs are not reflected in the label lobbying. The core arguments from IAO, however, fall in line with the other recent campaigns: "updated remuneration rights that reflect the realities of consumer behavior in digital" in addition to value chain transparency, fair share of value, and a "duty of care" in the chain's intermediaries.
The British Phonographic Industry has been a vocal critic of safe harbors, most recently accusing YouTube and its kin of strip-mining music. Earlier this week, former manager Irving Azoff also mobilized an open letter pushing for similar changes to the Digital Millennium Copyright Act. Azoff's efforts were just the latest in a wave of efforts to revise the DMCA.