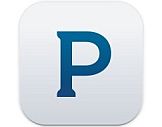 Pandora has signed a deal with ride-sharing company Uber which sees Pandora integrated into the driver version of the Uber app, so they can make stations and thumb songs while behind the wheel. The Pandora-enabled app will be available in the U.S., Australia, and New Zealand.
Eventually, a rider-side version of Uber will launch that offers musical control from the back seat. Any rider registered with Pandora will be able to access that feature when it launches, both in the ad-free and premium tiers. Pandora told RAIN News that there isn't a timeline set yet for that rollout.
The rider-side version, when released, has greater potential for lift to Pandora's audience. By one estimate, Uber had 160,000 U.S. drivers around the world at the end of last year — not a large number compared to Pandora's 80-million monthly listenership, especially when you consider that many Uber drivers could already be Pandora listeners via Pandora's app. And Pandora (U.S., Australia, New Zealand) does not play everywhere Uber rides.
Uber had about eight-million global riders in September of last year, according to Forbes. The rider-side part of this integration will bite into a larger potential unduplicated audience, keeping in mind, again, that Uber is in 60 countries, almost all of which do not receive Pandora streams.
All in all, it seems like this announcement is a placeholder for two eventualities to come, making it much more significant. First, for riders to get involved in programming music inside Uber cars. Second, for Pandora to roll out its promised on-demand service, which will spread Pandora listening more widely around the world. As Uber and Pandora grow together, a tight integration could be as important to Pandora as it many dealings with automakers. It's a good match: People access music as they access rides.
But this isn't Uber's first music service collaboration. It teamed up with Spotify in November 2014, offering an service hook-up that allowed passengers to stream a playlist through the car's speakers while on a ride. However, that partnership focused only on Spotify Premium accounts.