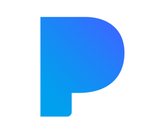 In a new development connecting several big audio trends, Pandora has launched a Voice Mode that lets listeners control its mobile app with spoken commands. Voice Mode is powered by SoundHound's Houndify voice AI platform, and it will begin rolling out to users today.
Voice Mode has a customized wake-phrase of "Hey, Pandora." Once activated, the app can answer to requests to change stations, control volume, and skip or pause music. It can also provide music for thematic requests such as "play something for my workout" or "play music for relaxing." Voice Mode can also provide music for general commands such as "play something different" or for specific directions like "play my happy jams playlist." And it accommodates Pandora-specific commands, giving a thumbs up to a track when the listeners says "I like this."
"Pandora is the leader in personalized audio entertainment, and millions of our listeners are already loving the experience we've created on smart speakers and other voice-enabled connected devices," Pandora's Chief Product Officer Chris Phillips said. "With Voice Mode, we are introducing an even more natural and conversational way for listeners to discover new music and enhance their experience directly in the Pandora mobile app, like getting recommendations from a friend who really knows you."
SoundHound has been developing its Houndify platform as a voice system that's agnostic to any hardware platform. The company started 2018 with a valuation of $1 billion and promptly followed it up with a $100 million funding round.