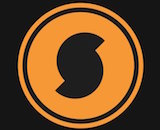 SoundHound secured $100 million in a strategic funding round. This influx of money will support driving adoption and distribution of the company's Houndify voice AI platform. SoundHound also aims to expand globally, with new offices planned in China, France, and Germany. Tencent Holdings Limited, Daimler AG, Hyundai Motor Company, Midea Group, and Orange S.A. participated in the round.
"Voice-enabled AI and conversational interfaces represent the next major focus in human-computing interaction that will impact every business in the years to come," SoundHound Co-founder and CEO Keyvan Mohajer said. "We built the Houndify platform to enable this massive paradigm shift, and we are uniquely positioned to guide our partners in developing their voice AI strategies, while enabling them to maintain control over their own customers, data and brand. We look forward to bringing the advancements that we've created to the Chinese and European markets."
Houndify is an independent voice AI platform. It can be integrated into a range of hardware, such as Internet of Things products, enterprise apps, cars, and consumer products. At the start of the year, SoundHound was valued at $1 billion.