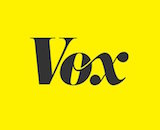 Vox Media is exploring new options for creative advertising in podcasts. Three of the media company's shows will have ad breaks where Kara Swisher, co-founder of Recode and host of the Recode/Decode podcast, interviews a character from the HBO comedy Silicon Valley. The interview with actor Chris Diamantopoulos (in character as tech investor Russ Hanneman) covers the current cryptocurrency plotline of the show. The spot will air on Recode/Decode, Recode Media, and Vergecast. Although the interview sounds like a rather typical tech podcast segment, it is bookended with statements that it is sponsored by HBO.
"As advertisers, we're attracted to podcasting due to the undivided attention of its consumers," Dana Flax, HBO's director of digital and social media, told Variety by email. "As storytellers, we love the ability to extend the 'Silicon Valley' narratives into the real world and surprise and delight our fans."
"The idea of short-form customized audio content that lives within the show is new and novel," added Evan Lang, vice president of revenue and partnerships for Vox Media's audio division.
The format shows the potential yet to be unlocked by smart partnerships between podcasters and advertisers. Podcasting continues to grow in popularity, with the Infinite Dial 2018 reports for the United States, Canada, and Australia all showing audiences on the rise. With the vast amounts of purchasing power up for grabs with those audiences, we can expect to see more savvy brands looking to build those smart partnerships in the podcast space.