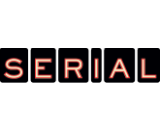 The first season of Serial jumpstarted podcasts' journey to becoming a mainstream form of entertainment. The subject of that true crime exploration, Adnan Syed, was convicted for murder almost two decades ago. He was recently granted a new trial by the Maryland Court of Appeals. Jeff Bossert of Virginia Public Radio spoke with Julie Snyder about the latest developments.
Snyder and Sarah Koenig did consider revisiting the story now that the case is getting renewed attention following their investigative work. "We had our own reactions to the appeals process and to the rulings," she said. "(We) spent so much time exhaustively documenting it, it feels like we should keep moving forward with the story – and covering the case." The pair has opted not to return to their debut story.
The second season covered the trial of Army sergeant Bowe Bergdahl, who left his Afghanistan base in 2009 and was caught by the Taliban, spending five years in captivity. The third season is currently in production and is slated to launch in the fall. Snyder said that the structure of the story will be very different, but she did not share the subject.
"There were a lot of people that I think thought of us as true crime," she said. "I just didn't realize it at the time. Sometimes there are these expectations about what Serial is. I don't know what else to do about it, other than keep on keeping on, and we just do the stories that I think are interesting to us."