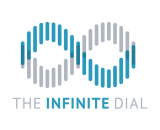 While the Infinite Dial is broadly concerned with listening patterns of American adults and teens, podcasting holds special interest for many online audio stakeholders — creators, distributors, hosting companies, advertising networks, and digital audio advertisers and their agency buyers. The key phrase coming out of the 2018 edition of Infinite Dial is this: "steady growth"
Podcasting is showing a similar dependable growth as it did in last year's report. Here are this years key metrics:
64% familiarity with the term "podcasting" (up from 60% last year)
44% of the total survey population has listened to a podcast (up from 40%) — that represents a general reach of 124-million
26% of the population listens monthly (up from 24%) — that is estimated at 83-million people
Weekly listening is where the devoted listeners chime in, at 17% this year (up from 15%) — for a reach of 48-million.
In the car, podcasts are played by 23% of respondents (up from 19%) — that is a 21% expansion of in-car reach for podcasting. When asked about "used most often" in the car, 13% of those surveyed said podcasts.
A breakout of monthly listening data shows the 25-54 age group to be a sweet spot (sweet swath, really, for that broad demo) with steady gains across all ages for five years.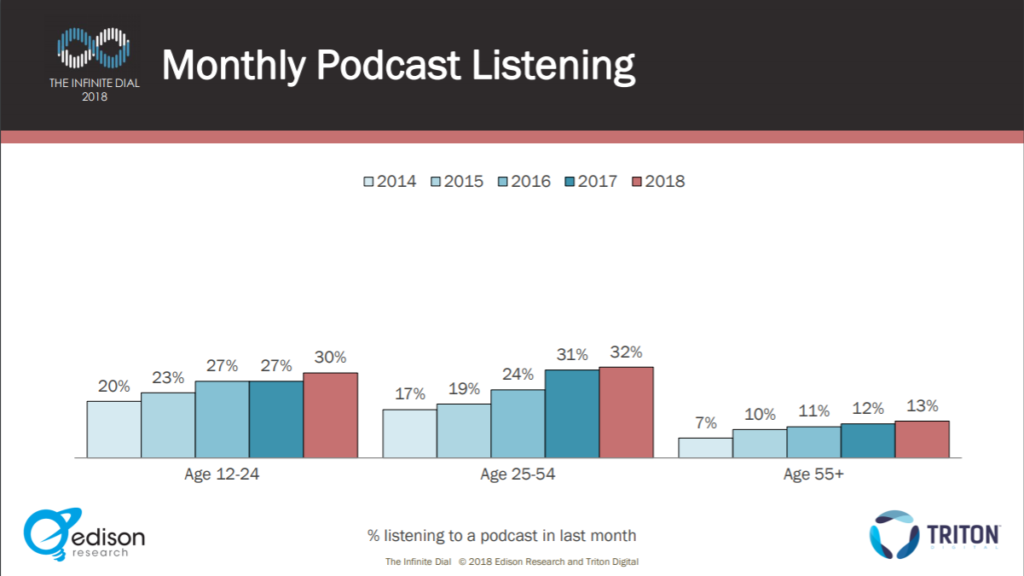 The weekly listeners are voracious, and have been termed "super listeners" in the past. They are becoming more intense about it according to the 2018 snapshot, averaging seven shows consumed weekly.  One of the concluding key observations made by study producers Edison Research and Triton Digital is that the weekly super-listening is responsible for an increased Share of Ear. ("Share of Ear" is an ongoing subscription study executed by Edison; it covers time spent with every audio source worth measuring.)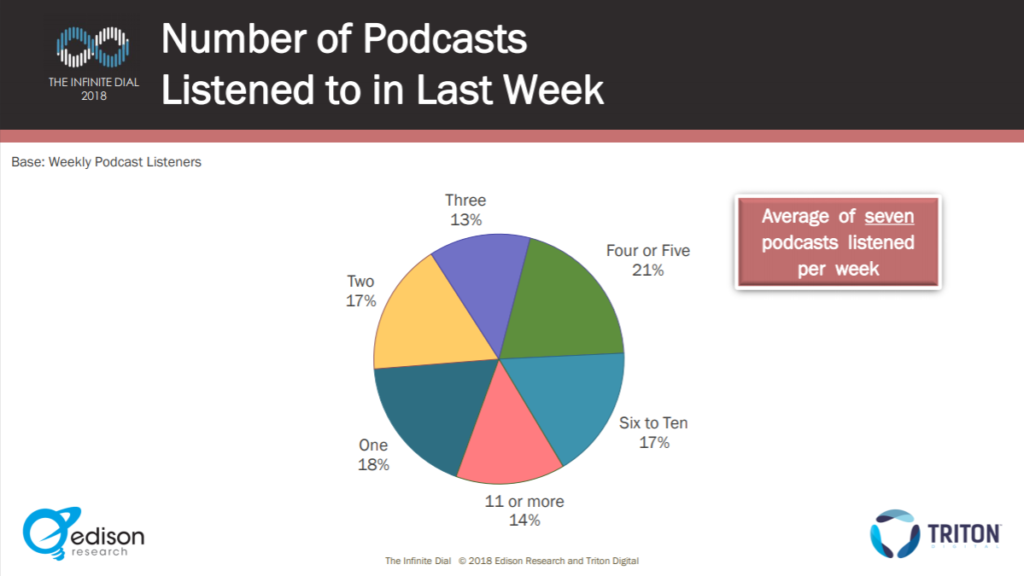 Podcasting continues to be increasingly as mobile experience: Now at 69%, up from 65% last year. The plurality of podcast listening (49%) happens in the home.
Of keen interest to everyone in the podcasting medium, and its observers, is the completion rate — the extent to which listeners consume entire (or most) of the shows they start. This year's key metric is 80% — that's the respondent segment that listens to "most of the podcast" or "the entire podcast episode." A hefty 35% claim to finish their episodes. This part of the study connects with Apple's recently launched podcast listening metrics for show creators, part of which tracks completion and drop-off points. Quantitative research on this point can drive advertiser confidence in a digital audio category whose audience metrics haven't yet matured — those advertisers need to know whether their midroll and postroll ads are being heard.
---
IN TWO WEEKS: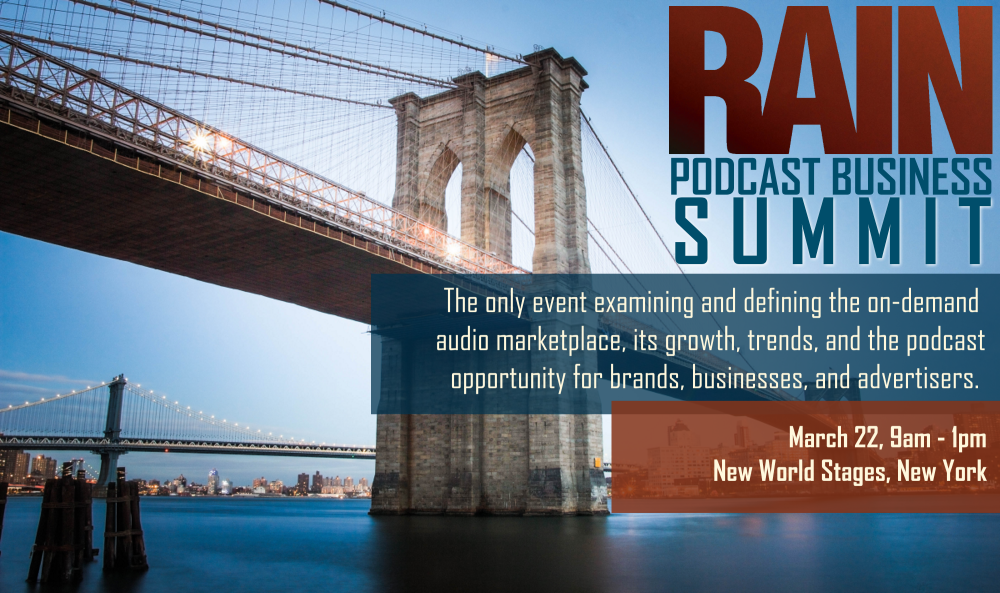 ---