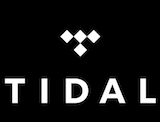 Tidal is back in headlines with questions about the accuracy of its internal stream counts, but the story is gnarlier than it appears. The Norwegian Authority for Investigation of Economic and Environmental Crime (Okokrim) has reportedly launched an investigation after receiving allegations from domestic artist associations about potential loss of income due to manipulation of streaming data, according to Bloomberg Quint.
"It has been made known through media coverage that the reports relate to Tidal's streaming service and a suspicion that someone has manipulated the number of plays of some songs," Elisabeth Harbo-Lervik, an Okokrim lawyer, told the Bloomberg publication.
Much of the international press took this story as a sign that Tidal was being investigated, but that appears not to be the case. Fredrik Berg, a lawyer representing Tidal, said that Tidal is not suspected or charged with this issue. A representative from Tidal also gave a statement about the case.
"TIDAL is not a suspect in the investigation," a spokesperson told Complex. "We are communicating with Økokrim. From the very beginning, [Dagens Næringsliv] has quoted documents that they have not shared with us in spite of repeated requests. DN has repeatedly made claims based on information we believe may be falsified. We are aware that at least one person we suspected of theft has been questioned. We cannot comment further at this time and refer to our previous statement, which still stands."
Norwegian newspaper Dagens Næringsliv has been dogging Tidal with accusations of misleading and deception for some time. The paper made claims in May 2018 that Tidal had falsely inflated the numbers around albums from Beyoncé and Kanye West, and was having issues making label payments. At that time, Tidal CEO Richard Sanders issued a statement denying the claims.
"Although we do not typically comment on stories we believe to be false, we feel it is important to make sure that our artists, employees, and subscribers know that we are not taking the security and integrity of our data lightly, and we will not back down from our commitment to them," Sanders said.