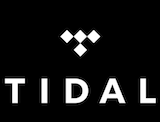 Tidal is no stranger to the rumor mill, but the past few weeks have been more eventful than usual for the streaming audio company. Norwegian newspaper Dagens Næringsliv has made multiple allegations about the platform, first that it intentionally inflated the stream counts for albums by Kanye West and Beyoncé, and more recently that it has fallen behind on payments to labels.
Tidal has denied the newspaper's claims. "We reject and deny the claims that have been made by Dagens Næringsliv," Tidal CEO Richard Sanders said. In fact, the streaming company is taking its own action, and has hired an independent, third-party cyber-security business to investigate a potential data breach within its operations.
"Although we do not typically comment on stories we believe to be false, we feel it is important to make sure that our artists, employees, and subscribers know that we are not taking the security and integrity of our data lightly, and we will not back down from our commitment to them," Sanders said. "When we learned of a potential data breach we immediately, and aggressively, began pursuing multiple avenues available to uncover what occurred. This included reporting it to proper authorities, pursuing legal action, and proactively taking steps to further strengthen our stringent security measures that are already in place.
Dagens Næringsliv has been the source of many of the viral critiques of Tidal. In early January 2017, it alleged that Tidal had also inflated its subscriber numbers. The latest claims are that the internal numbers for Beyoncé's Lemonade and Kanye West's The Life of Pablo had been artificially increased by several hundred million. It also got quotes from two music CEOs who said their organizations had experienced issues with payments from Tidal.
Tidal has been notoriously close-lipped about its internal numbers. Questions around inflated value and size are also not limited to the current ownership; Jay-Z's team considered a lawsuit against the previous owners for allegedly exaggerating subscriber numbers before the property changed hands.