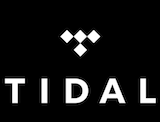 Jay-Z is preparing to take legal action against the original owners of the Tidal streaming service. He alleged that Aspiro's major shareholders exaggerated how many subscribers Tidal had when his business operation took over. He's looking to reclaim roughly 100 million Norwegian krone (~$15 million).
So far, the Aspiro shareholders haven't had much to say about the potential lawsuit. "We want to point out that it was a publicly traded company that was acquired, [which means] transparency of financial reporting [was required]. Otherwise we have no comments," Anders Rikter, communications manager for shareholder Schibsted, told Norwegian press outlet Dagens Næringsliv.
Tidal has been in Jay-Z's hands for a year now, and has turned in a solid performance in that time, hitting 3 million subscribers.