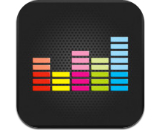 Deezer has been exploring new niches in music data. The latest project analyzes which tracks have the highest binge-listening potential, the ones that get many repeat listens. Deezer also released its tunes with the most streams so far in 2016.
Bryson Tiller's "Sorry Not Sorry" was the most bingeable track for the U.S. so far this year, garnering 90% more listens per user. Other top earworm artists included Fall Out Boy, The Chainsmokers, Future, and Chris Brown.
Most interesting in the Deezer analysis is the complete lack of crossover between the songs with repeat listening and the songs with the most plays. A few artists were on both charts (Bryson Tiller, Future, and The Weeknd), but no song appeared on both.
For listeners who find the idea of repeatable songs intriguing, Deezer has added a "binge button" to its service. Clicking it will reveal an individual's most-repeated tune.