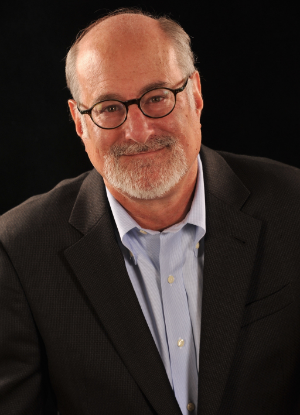 Steve Goldstein's Amplifi Media works with media companies and podcasters in developing audio content strategies. Goldsteing writes frequently at Blogstein, the Amplifi blog.
---
Audio was the big deal at this year's CES.  Yup. Audio.
By far, the top attraction, drawing lines of 60 minutes or greater, was an incredible multi-million dollar exhibit (and ride) supporting Google Home and Google Assistant.
Google has a lot riding (pun intended) on the migration of their 95 billion-dollar Adwords business to voice search and for the second year in-a-row they relentlessly went at it from painted monorail cars to happy-to-help live elf-like "Google Assistants."
Curiously, while Google dominated the gathering of 180,000 people, Amazon's Alexa presence was surprisingly understated.  Metaphorically, and actually, they were handing out bananas in several locations.
But make no mistake, it is a race of giants.
Autos continue to be a big focus at CES, and while autonomous driving is a big topic, so is the progress and focus on the car's infotainment center.
Jacobs Media took a group of us behind the scenes on an action-packed romp through tech with a lean toward autos.  The battle of the infotainment system has been banging around for a few years, but as technological change hastens, new business models and prototypes are introduced. The catalyst is an ever increasing abundance of choice – AM/FM, satellite, podcasts, owned and streamed music – and how people will access all of it. Car companies, and audio suppliers need to be smart, flexible and nimble. It takes years for car companies to engineer their entertainment systems and that makes things ever-more challenging as the pace of change accelerates. Smart speakers, were unforeseeable just three years ago, but will now be integrated into cars. That has large implications for how people will find content.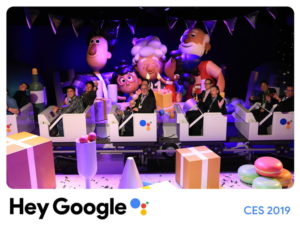 It is good seeing big radio groups focused on impending change and the NAB and the RAB in the front seat waving the flag at multiple events at CES.
Where several of the car companies appear to be going is a bit of a head scratcher. Most continue to pursue siloed efforts to entice customers into their own proprietary eco systems.  That has been a notorious source of frustration for drivers for years and yet some of the OEMs (car companies) are doubling down looking to monetize the "center stack" capturing driver's credit cards to offer "easier" means of commerce from ordering coffee to pre-paying for parking and gas (was I having a problem sliding my credit card into the reader at the pump?).
One car company proposes giving points for engagement with their system and offering prizes to kids who play the car company's own video games.
The auto companies understandably are reluctant to turn over the in-car experience to "outsiders" such as Android Auto and Apple CarPlay.  At the same time, the smartphone has become the entertainment hub for so many who enjoy the ease and portability of bringing their personally curated entertainment into the car, gym, home, work or wherever.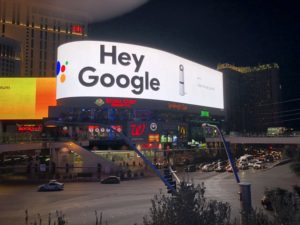 We know that easy to use integrated audio is what sells cars for many new buyers.
Auto companies have whiffed in the past.  We will see if people care enough to download a car company app or want to be targeted with location specific ads.
We Won't Be Watching YouTube Videos In The Front Seat Of The Car Anytime Soon.
At the same time, enter the smart speaker. This is a perfect environment for Alexa and Google to remove friction and screen punching to surface audio from any source ("Alexa, play me the ABC Start Here podcast") and order that coffee and have it waiting at Starbucks.
And what about the driverless car? It seemingly has hit a speed bump.
We won't be watching YouTube videos in the front seat of the car anytime soon.
I left the car centric North Hall of the Las Vegas Convention Center (300,000 square feet of floor space) more vividly understanding the complexity of bringing the autonomous car to the road.  The popular press talks about it like it is just around the corner, but there are delays ahead.
There is a slew of technological challenge. Sophisticated tests are underway in Arizona and California and incredibly smart people are trying to figure out the myriad of variables ranging from snow to an open car door two spaces ahead. Autonomous vehicle systems need to talk to other cars, see faded yellow lines and merge into ongoing traffic.
One executive on the front lines of autonomous vehicle development told me that between the time it takes to turn over the fleet of vehicles (11 years), and the massive challenges of making all of this work safely, we should count on using our eyeballs in the driver's seat for a long time to come.
The semi-autonomous model with a driver in the front seat is the first realistic step.
More on podcasting and smart speakers Monday.
Thanks to Jacobs Media for the tour and Beasley's Buzz Knight for playing Sherpa. 22,000 steps each day…….