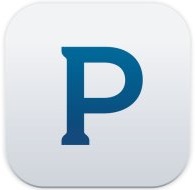 Pandora CFO Mike Herring addressed the Credit Suisse 2013 Technology Conference this week. The format was a moderated Q&A session. We pulled out three subjects within which Herring's responses were of particular interest: ratings measurement, how Pandora sells ads, and its hybrid subscription/advertising revenue model.
On the subject of ratings, Herring pushed Pandora's agenda of inclusion in traditional radio measurements developed by Arbitron (now Nielsen Audio). His talking points echoed what CEO Brian McAndrews said in Pandora's recent quarterly earning teleconference, and we expect the company to continue hammering away on this issue. Currently Pandora releases a proprietary "share of total U.S. listening" metric every month, a number that disputed by some broadcast executives.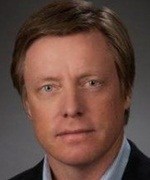 HERRING: "You mentioned Arbitron, they currently don't measure streaming services like Pandora. Now that they've been acquired by Nielsen, conversations are ongoing. We're optimistic that they'll embrace the future [by] allowing us to be measured alongside broadcast radio. That's what we've always wanted. Our release of monthly metrics are really about trying to put a stake in the ground about how we're measured, how we stand up next to the competitors we have in the market for advertising dollars. We'd love to have that measure, [to be put] side by side within the Arbitron system." 
Herring addressed a question about the rise of programmatic ad-buying, and how Pandora's large-scale build-out of a sales network fits into the automation trend. Herring's answer acknowledged the importance of both sides, and defends the future of personal selling.
HERRING: "So, you really have to think about it in two buckets. So, the audio side of the business or the broadcast side — $15 billion in radio is really a consultative sale. You are [personally] pitching buyers on the value of your audience I don't see that becoming an automated platform soon." "We hear a lot about programmatic buying […] on the digital side of things. And Pandora is going to be right alongside the leaders in that space in developing capabilities there. But on the audio side there will always be a feet on the street. You are out pitching agencies [which is] why we put people in 29 local markets last year to really pitch local radio advertisers."
Herring addressed paid music and free music. When there is a steady focus on the subscriber number — how many Pandora listeners pay a monthly fee to remove advertising — analysts often must be reminded how Pandora prioritizes and balances the two sides of its business. In his reply, Herring valued subscriptions, but emphasized the advertising side of the revenue equation.
"[We] got to 3.18 million subscribers at the end of the last quarter. It's a great business [which is] 20% of revenue. But at Pandora we fundamentally believe the big opportunity is not the 20% of people in the United States that are willing to pay for music. And there are a lot of streaming services that are fighting to get a piece of that market. We have a piece of it as an adjunct to our free business. We also have 67-69 million people who have grown up believing that music listening should be a free experience. They're willing to listen to advertising associated with that. We think that's a much bigger addressable market and that's why we focus so much time on that. The subscription business will always be an important part of our business but not the main growth driver long term."