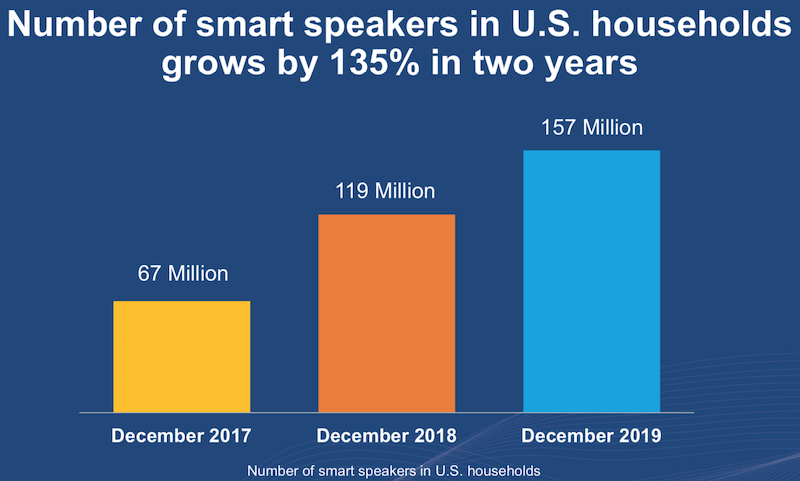 The winter 2019 edition of the Smart Audio Report from NPR and Edison Research has been released on the CES stage, with the latest insights on how listeners are using voice tech and smart speakers. In the new report, 24% of U.S. adults own a smart speaker for an audience of about 60 million people. That rate has risen from 7% in January 2017 to 18% in December of the same year. For December 2018, ownership growth slowed to 21%.
The number of smart speakers owned has also seen growth level off. U.S. households with the devices now have an average of 2.6 smart speakers in their home, compared with 2.3 in December 2018 and 1.7 in December 2017. Over the past two years, the number of smart speakers in U.S. households has risen 135%, from 67 million devices to 157 million.
Voice command usage is becoming more common. More than half (54%) of U.S. adults have ever used voice commands. Although many have tried out the technology, 24% are using voice commands nearly every day.
The results of this telephone survey included 1,002 adults aged 18 and up. The national study was conducted between December 31, 2019 and January 5, 2020. It adds some additional context to the survey results from December 2018 that were published last summer.