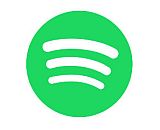 Using CES as a soapbox, Spotify has announced new ad-insertion technology for its podcasts. By most accounting, Spotify is the second-largest podcast distributor in the English-speaking world. Creating its own digital ad-tech unleashes a tectonic shiver in the podcast ecosystem of creators, publishers, technology companies, and advertisers.
The Import
Most podcast publishing networks do not own their own ad-tech platforms; rather, they partner with one of several technology companies that provides a platform for buying and configuring ad campaigns. Those two components also intersect with ad sales houses to attract advertiser and agency interest in podcasting.
The importance of Spotify's new inititiative is that it matches the company's growing influence as a distributor — in other words, Spotify is positioning to capture advertising revenue against its massive inventory of audience impressions, using its colossal first-party datasets to define, segment, and target listeners for advertisers.
But this is not to say, necessarily, that Spotify is creating something unique, and the language around the announcement is probably raising a few eyebrows on the tech side of podcasting. Jay Richman, Spotify vice president and head of global ads business and platform, shared some details about SAI in a blog post for the company.
"We're essentially taking all that's great with podcast ads today and adding real-time targeting, measurement, and interactivity to them, none of which exists in the industry as it stands today," Richman said in an interview from CES. (Eyebrows up.) It's possible that Spotify's technology, which is currently in limited testing, has unique differentiating attributes. But real-time targeting and measurement certainly exist in podcasting; 49% of podcast ads in 2018 were dynamically inserted. So half the buying industry is familiar with podcast ad insertion. Spotify isn't inventing that as much as leveraging it.
How It Works
The new tool emphasizes listening via streams rather than downloads, and is the latest sign of how high a value Spotify is placing on podcasts for revenue.
Spotify Podcast Ads, powered by Streaming Ad Insertion will offer real-time targeting, measurement, and interaction to shows. The technology centers on audiences listening to podcasts by streaming rather than by download. In streams, the company can tailor the spots to a particular listener. The system will also let listeners interact with the spot, removing the need for them to remember a website URL or discount code in order to answer an ad's call to action.
The emphasis on streaming is an important touchpoint. Podcasting has historically been a downloaded medium, and is still accounted for that way most often, even as many people simply touch a Play button. It's a "listen" whether technically downloaded or streamed in the server, in the same way that a YouTube video caches while it plays, downloading chunks in advance.
Spotify is emphasizing streaming (even as it allows pure downloading) because the digital audio ad industry is accustomed to the precision and granularity of targeting and reporting involved in streaming audio to highly defined audiences. In this regard Spotify is not only owning an important piece of ecosystem, it is attempting to deliver campaign assurances that advertisers are accustomed to.
"With SAI, we're taking formats that traditionally have been more of a static experience and making it a more personalized and attractive one," he said. "It's not just about reach and numbers, but about impacting the ideal audience and knowing it. It's a great opportunity for brands to have measurable impact."
The Plan
The new tool will initially be available just to Spotify original and exclusive podcasts. Once the first wave of testing is completed, Richman said that the company might open the feature up to more of the podcast creators on its platform. Execs sharing the update at CES also kept the details vague about when and who will be the next to get access.
Puma was an early brand to test out this new service, with spots tied to the Spotify podcast Jemele Hill is Unbothered. In the CES presentation, Bre Rossetti, executive vice president at Puma's owner Havas, said that ad recall rose 180% from the inserted ads. "This is really needed in the industry right now," she said.
For now, Spotify will be handling the creation of all the advertising experiences made available as SAI spots. Hot Pod's Nick Quah was able to ask Spotify leadership some questions about the new product. He reported that host-read ads will still likely be the major format with this tool, but that Spotify would consider other creative as long as it matched the tone and style of the podcast where it aired.
It's an important move for Spotify, and seems likely that we will be hearing about more efforts to increase monetization over the course of 2020.