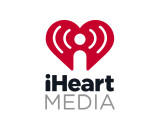 iHeartMedia is having a busy CES, and released a swarm of information about new apps and integrations into specific car models and controlling vehicle operating systems. Info below.
iHeart has deployed a "ubiquity strategy" for years, starting with the iHeartRadio app and renaming the entire enterprise after it. Being everywhere today's and tomorrow's consumer are, or might be, has seemingly guided the company's determined product development and partnerships. The company brags that iHeartRadio is available on 150 platforms and 200 devices. Here is a guide to some of the tech variety. The company is self-described as "the leading audio company in America with a greater reach in the U.S. than any other media outlet."
Below are the details from today's press blast. Of interest is not only iHeart's voracious appetite for partnerships and reach, but also the variety and diversity of platform players competing for real estate in car dashboards and the systems which power digital control in cars.
Android Automotive OS
iHeartRadio is releasing a new, stand-alone version of its app for vehicles powered by Android with the Google Play Store built-in. iHeartRadio first announced and demonstrated capabilities at Google I/O 2019 in May, and the app will be distributed via the Google Play Store and available first in the Polestar 2 and the Volvo XC40 Recharge vehicle launches in 2020. iHeartRadio users will be able to seamlessly access Live Radio, Artist Radio, Podcasts and Playlists while cruising around. Experience Android Automotive OS at CES 2020 in the Google Assistant footprint at the Las Vegas Convention Center.
BMW ConnectedDrive
Building upon iHeartRadio's existing BMW ConnectedDrive experience, the company is releasing a new app version that will be available in both Flagship Mobile clients, iOS and Android. This latest update offers an enhanced audio experience for both BMW and MINI drivers and allows iHeartRadio listeners to safely and easily listen to Live Radio, Artist Radio, Podcasts and Playlists while on the road.
General Motors
iHeartRadio is releasing a new integration that will be available across in-market and future Chevrolet, Buick, GMC and Cadillac vehicles with eligible infotainment systems[1]. While iHeartRadio currently offers an in-vehicle experience, the new app will be expanded to include access to Podcasts and Playlists in addition to Live Radio and custom Artist Radio.
HARMAN Ignite
Consumers demand highly connected, seamless and intuitive driving experiences that enable their digital lifestyle. HARMAN believes in the power of partnerships as the key to unlocking innovative consumer experiences. The new HARMAN Ignite Marketplace, supported through a strong partner ecosystem of in-vehicle apps and services – from navigation and messaging to productivity and media, allows consumers to personalize and control their connected driving experience and ensure time in the car is time well spent. iHeartRadio today announced it is an early ecosystem partner for the HARMAN Ignite Marketplace.
LG webOS Auto
iHeartRadio will soon be available for LG's webOS Auto platform. Originally designed for the smart TV, the webOS platform is now supported by the car. iHeartRadio on webOS Auto is based on its TV design and is available for rear seat use. webOS Auto provides features and functionality that enable an infotainment system to offer improved comfort and convenience to passengers. Together, iHeartRadio and LG are giving passengers the opportunity to access audio content in a way like never before.
Panasonic
Panasonic Automotive has built several next generation in-vehicle experiences in recent years and its latest infotainment experience, SkipGen – which is powered by Android 10, features the iHeartRadio app designed for Android Automotive. To learn more about this in-vehicle experience at CES, visit the Panasonic footprint at Booth 12908.
SoundHound / Houndify / Hound App
iHeartRadio and SoundHound are working together to bring iHeartRadio's robust slate of content to SoundHound Inc.'s Houndify™ voice AI platform and Hound app. Houndify is the voice AI solution for various automotive and connected platforms, and Hound is the popular voice assistant app available on iOS and Android. Through the partnership, developers and partners using Houndify and Hound app will have access to iHeartRadio's free suite of offerings including Live Radio (U.S. only), Artist Radio (U.S. only), and Podcasts (available globally except the U.K.), no login or authentication required.