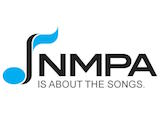 The National Music Publishers Association and the Nashville Songwriters Association International have submitted their proposal for the rates publishers will receive from interactive music services in the 2018-2022 period. The groups' submission to the Copyright Royalty Board includes a three-part formula for digital licensing rates.
The first prong is a minimum rate of $0.0015 per stream, and the second is a fee of $1.06 per subscriber per month. The third prong is a revenue-share option, either 15% of revenue, minus the songwriter performance royalty, or 33% of revenue paid to labels for masters licensing, minus the performance revenue royalty pool.
The first element is an effort to put pressure on free, ad-supported streaming tiers, which currently pay a lower per-stream fee. The other two sections include higher rates and fees than publishers currently receive.
The CRB is still collecting proposals for the licensing rates from relevant parties, but the process has already been contentious. The NMPA and NSAI filed a motion to prevent Sony Music Entertainment from participating in the decision. Sony's proposal included a 12% rate paid by interactive services and cut the per-subscriber rates entirely. Some other submissions have also been shared publicly, including a flat rate proposed by Apple.
The rates decided on by the CRB will govern any payments outside of direct licensing agreements between publishers, labels, and digital interactive services.