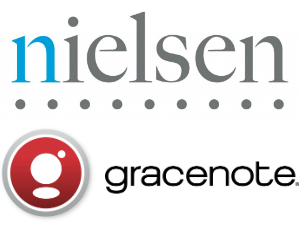 Rumor (as we reported here) has come to fact as Nielsen has acquired music data company Gracenote from parent company Tribune Media. "Nielsen today announced it has entered into an agreement with Tribune Media Company to purchase Gracenote, the industry's premier provider of media and entertainment metadata," the company said in a press release. Gracenote made its announcement in a tweet.
We have news to share: "Nielsen Acquires Gracenote": https://t.co/Du2kNMCC2f

— Gracenote (@Gracenotetweets) December 20, 2016
Gracenote was acquired by Tribune Media in December, 2013. The market-leading metadata company for music, video, and sports content, Gracenote instantly gives Nielsen an extraordinary level of intelligence about what's playing, and where. Gracenote has its content identification tendrils in music services, connected devices, media players, and digital dashboards in cars. In music services, the data powerhouse plays into discovery and recommendation. Gracenote has reference data for 200-million music tracks, and is part of the technology stack in 75-million cars.
"By bringing Gracenote's capabilities into its measurement framework, Nielsen will have the ability to provide clients with deeper analytics on consumer behavior and offer an unprecedented view of audience engagement from discovery to consumption," Nielsen said. The company noted that Gracenote will fit into Nielsen's Total Audience Measurement project, which seeks to understand media consumption across delivery platforms. All of this feeds into more effective advertising campaigns on the monetization side, and more effective content choices on the programming side.
Nielsen projects the acquisition deal to close in the first quarter of 2017.
Also … ASCAP
In a separate deal that seems related to Nielsen's new data intelligence depth, publishing rights administrator ASCAP has struck a strategic agreement with Nielsen which will "enable the organisation to provide enhanced reporting, business tools and services to its members," according to ASCAP, which characterises the deal as a "multi-pronged, long-term data agreement."
Nielsen will provide ASCAP with radio airplay data and metadata (Gracenote's specialty). The point is better reporting to ASCAP-represented publishers, songwriters, and composers, whose complex ownership rights of music can be difficult to untangle. In particular, separating creative ownership from performance ownership (e.g. who wrote the song separate from who recorded the song) will presumably become more effective by this alliance, with Gracenote packed into Nielsen's data armament.
ASCAP also referenced its recently created Digital Product Data Team (RAIN report here), promising new and innovative reporting services developed by that team in collaboration with Nielsen.
---