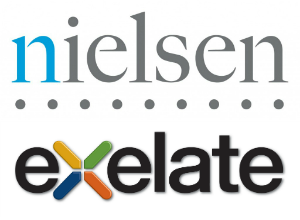 Nielsen announced its acquisition of data technology firm Exelate. Exelate serves the digital marketing ecosystem, specializing in audience intelligence and segmenting. The company works across categories — audio, video, display, mobile, and connected TVs.
The acquisition is a programmatic move for Nielsen, "to facilitate the buying and selling of advertising across programmatic platforms," according to the press release. "This acquisition allows Nielsen to enable its clients to make better and faster marketing and media decisions."
There is also an integration aspect for Nielsen clients, who will find traditional Nielsen audience insights and Exelate audience targeting in one vendor. "With the acquisition of eXelate, Nielsen clients gain the ability to activate in real-time Nielsen audience insights as well as eXelate's aggregated consumer segments from over 200 data providers."
The intended result is sharper insights about media audiences, better targeting of digital advertising, smarter impressions, and higher ROI — key points of programmatic's overall agenda.
Nielsen did not disclose terms of the deal. The Wall Street Journal sourced an estimate of $200-million.
Video is a key motivator of the acquisition, according to Steve Hasker, Nielsen global president. Hasker is quoted in the Wall Street Journal saying he anticipates programmatic video ad-buying to eventually move from online-only to television. "While we are starting in digital video, we think it will – if and when the market is ready – go to a broader television ecosystem," Hasker told the WSJ.
At the same time, Nielsen is getting audience expertise in audio. Exelate recently partnered with Triton Digital to create the first DMP (Data Management Platform) for audio. That alliance creates smarter targeting of listeners, and helps enable audio publishers to have their inventory bundled into cross-channel ad campaigns.