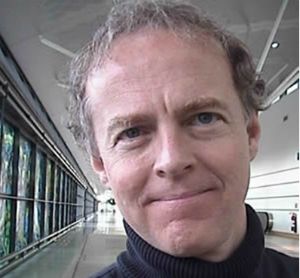 Yesterday morning, the NAB's EVP/Communications, Dennis Wharton, distributed to the press a letter (read it here) written to FCC Chairman Tom Wheeler by House Homeland Security Committee ranking member Bennie Thompson (D-MS) and House Transportation and Infrastructure Committee ranking member Peter DeFazio (D-OR) about "the critical importance of activated FM chips in mobile devices during times of emergency."
In my opinion — as I have expressed here and in RAIN Summit "State of the Industry Address" speeches before) — this is the best possible approach that the radio industry can take toward the goal of trying to get mobile carriers to adopt the NextRadio approach and activate those chips.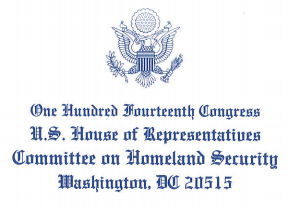 The two-page letter notes that since 2012, cellular carries have voluntarily begun to issue Wireless Emergency Alerts (WEAs) to their customers via text messages. (Example: "Tornado Warning in this area until 1:00 PM EDT. Take shelter now. Check local media.") But those messages have a limit of 90 characters each and typically direct recipients to other forms of media to learn more.
(Although, of course, it occurs to me that the senders could send a series of such messages — as you and I do when texting friends — if they need more than 90 characters.)
This is the best way to go to try to get FM chips in smartphones activated.
First, because it's an argument that actually makes sense. There's a non-zero probability that there's going to be a another terrorist attack in the U.S. someday, or catastrophic weather conditions, or some other unpredictable "black swan" event (i.e., an unknown unknown) that's going to disable text messaging services and/or Internet connectivity either nationally or at least in some markets, and having FM radio as a backup plan could have real value.
Second, this need won't be solved without government intervention, because consumers aren't forward-thinking enough to spend extra money in anticipation of unlikely events like that. That's the same reason I don't have a few gallons of fresh water stored in my basement.
Third, NextRadio's current strategy of spending millions of dollars to get the chips activated on Sprint Android smartphones, leading to sales on those devices going up to the point where other cell carriers (and Apple) feel at a competitive disadvantage and thus add the feature voluntarily, isn't working.
You can see that clearly in the thousands of consumer reviews on the Sprint website that explain why people buy those models of Sprint Android phones – they like many of the phones' features and/or their pricing but they never mention the FM chip.
This makes sense because when people buy a multi-hundred-dollar device, they actually like to use it for its intended purpose. The purpose of a smartphone is Internet connectivity and all the benefits that are derived thereby — and in the case of radio that means access to thousands of radio stations from all around the world and/or personalized stations where you can skip songs, customize the playlist to your taste, and so forth.
And the pitch about saving on your data plan and/or battery life is not resonating with consumers because most consumers now either primarily use WiFi when streaming and/or have an effectively (if not actually) unlimited data plan, and the battery-saving approach doesn't really visibly work unless you quit using your phone's other features, which people aren't going to do.
Fourth, the lack of consumer usage of NextRadio on the phones that have an FM chip activated may turn out to be a plus in this current strategy. Other carriers (or even Apple), for example, may realize "Hey, if we turn the chip on we're not going to lose a lot of data plan sales. It'll just be there for emergencies." That may actually make them more amenable to going along with this approach.
There are a couple of downsides with this plan. Most importantly, in the case of a real emergency with loss of the power grid that lasts for more than a day, consumers currently have no way to recharge their phones. (A few years ago — maybe even in the pre-smartphone era) — there were add-on devices that would let you run your phone off AA batteries, but I haven't seen that type of product on shelves for a long time.)
So maybe, from a public safety point of view, a series of PSAs along the line of "In case of emergency, you should have a flashlight and a transistor radio (and extra batteries) in your house" would have even more value… but of course that doesn't help accomplish the industry's goal of getting FM chips activated.
That said, I think this is the industry's best shot at getting the FM chips activated, and I endorse it wholeheartedly.