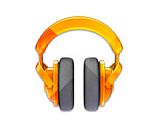 Google has rolled out a family plan to cover all of its music properties. The Google Play Music family plans cost $14.99 a month and allow up to six users on the account. The new price tier is rolling out in Australia, Canada, France, Germany, the UK, and the U.S. It includes the same feature set as a regular Play subscription, such as ad-free listening, simultaneous streaming on multiple devices, and separate song histories.
The family plan will include access to YouTube Red, the video service's new subscription tier. However, that program is only out in the U.S. at this point. Other countries will get access to the extra service as it rolls out in markets where the family plan is available.
Family plans have seen a surprising range of value across streaming services. Deezer recently announced a foray into the shared pricing deal, while Spotify and Rhapsody offer tiered family plans based on number of members. Other services, such as Pandora and Amazon Prime Music, don't offer this option.