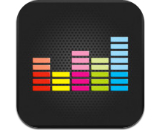 Deezer has announced two business developments of note for its listeners. First, the streaming service has added a new section with music from the Ministry of Sound label. Second, it has added a new family plan.
The Ministry of Sound section has playlists and featured artists, tour and event information, and video clips including Live From The Club. Tunes from MoS will be available on both the free and premium Deezer tiers, which comes as a bit of a surprise given the brusque take label CEO Lohan Presencer has had for freemium models in the past. He also tried to nip any speculation about MoS' recent moves to build presences on other streaming services. "It's a label page which profiles our repertoire and has a small selection of playlists," he said. "To portray it as anything more than that is rather overstating the case."
The other item is the addition of a family plan to Deezer's suite of subscriptions. Deezer Family lets up to six people access the Premium+ tier under a single account for $16 a month. For now, though, this option is only available in Deezer's home country of France. VentureBeat reported that the plan is due to roll out "in the coming months" to other markets. The family accounts also add a child-friendly section with curated playlists and audio books for the younger family members. It also adds a Family Mix, with collects songs from all of the account's profiles.