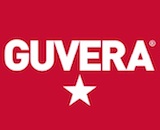 Guvera announced that it raised $100 million in a financing round over the holiday weekend. The streaming service's leaders said they would next be turning their attention to an IPO, with plans to list on the Australian Securities Exchange or Nasdaq. "It's a pre-IPO round…but we haven't set any timeline," CEO Darren Herft told The Australian Financial Review.
Although it is based in Australia, the main market that has put Guvera on the map is India. It built an audience of 6.5 million listeners in just one year in the nation, compared with 1.4 million users in its home country. Guvera's global audience totals 15 million, with about 35,000 a day joining on. Herft said the company aims to recreate at least that level of growth in India in its second year there.
Guvera was most recently in headlines for its purchase of Blinkbox Music, the music service initially created by UK retailer Tesco. After buying Blinkbox in January, Guvera put the service into administration this summer. Although Guvera may be facing a class-action suit from former Blinkbox employees, Herft has said that the costs of the acquisition were minimal.