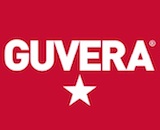 Rumors started circulating last month about Blinkbox Music coming under Guvera's wing, and those speculations were confirmed today. Guvera has purchased the music streaming platform from UK retailer Tesco. Financial terms of the deal were not released. The music service has 2.5 million registered users for its app and delivers about 100 million streams a month.
"The acquisition of Blinkbox Music is an important new chapter in the Guvera story, adding significant firepower to our product – both in terms of technical expertise and an established and loyal audience in the UK," Michael de Vere, Guvera's global COO, said.
Tesco sold off the streaming video arm of Blinkbox at the start of the year and is now reportedly looking to drop its ebook division as well.