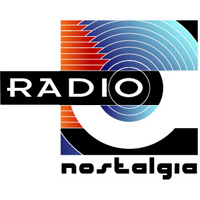 In the tidal force of declining album/track sales, vinyl records represent one growing category. Small, but growing. Fine, but what about 78s, the first vinyl format? Not so much a growing category.
Enter Radio Nostalgia, which features way-back oldies converted from 78 RPM records. (That's rotations per minute, you youngsters). Get out your Victrola and drop the needle down– …no, wait, just go here.
Radio Nostalgia is as Netherland station seemingly infatuated with super-oldies from America and Europe (1900-1958). You don't need electronica and its trendy faux-scratchy sounds — these scratches are the real deal.
We didn't recognize many of the songs, so thank goodness for the playlist on the stations' player page. We heard Johnny Hodges, Brigitte Horney, Annette Hanshaw, The Carter Family, Gene Krupa, W.H. Berry, and more. Treding artists include Django Reinhardt, Duke Ellington, and Benny Goodman.