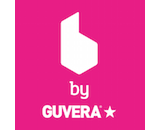 Blinkbox Music started out the year with so much promise. The music service was sold by UK retailer Tesco to a new owner, up-and-coming streaming platform Guvera.
Unfortunately, things have gone south with the new alliance. Guvera placed Blinkbox into administration in early June and let 100 of its staff members go. "The company has faced significant financial pressure in recent months, since its acquisition by the Guvera group," said Finbarr O'Connell, one of the joint administrators for Blinkbox. "This is a highly competitive industry and despite an active user base the business has continued to struggle financially."
According to Music Business Worldwide, Guvera's main interest in purchasing Blinkbox was to acquire its audience of more than 2 million customers rather than to leverage its technical platform or employees. The administrators said that all options are currently on the table for selling off Blinkbox yet again, and they added that a number of parties have voiced interest in taking over the property.