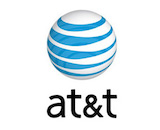 AT&T has thrown its hat into the auto technology ring with the announcement of its own connected car platform. AT&T Drive is designed to be a modular solution where car manufacturers can pick and choose the features they want. Those features include safe driver control of dashboard features, firmware updates, and other functions not necessarily related to in-car infotainment. In addition to the dashboard product, AT&T will also open a facility focused on furthering development of connected car services and research.
iHeartRadio is a development partner in this venture.
In 2014, the business of building digital operating systems for car dashboards, capable of delivering streaming audio and other features, has been dominated (at least in the news) by Google and Apple. Microsoft and QNX play important roles, though not as highly publicized or recognized by consumers. AT&T appears to be planting a stake in this ground. AT&T Drive is HQ'd in an R&D development center in Atlanta.
"The sky's the limit in the Drive Studio," said Chris Penrose, senior vice president, emerging devices, AT&T Mobility. "We're going to work here with automakers to build innovative new solutions to make the in-car experience better for the driver and passengers, all doing so safely, with a focus on minimizing driver distraction."