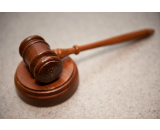 ABS Entertainment has embarked on a legal crusade to collect royalties for the recordings it owns that get airplay on streaming services. The company represents Arthur and Barbara Sheridan, who own the rights to several popular songs in the blues, jazz, and doo-wop genres that were recorded prior to the advent of federal copyright law in 1972. ABS filed suits against broadcast radio groups in California earlier in the summer, and now it has put two digital platforms in the crosshairs as well.
RAIN News received a copy of a lawsuit filed earlier this week by the pair against Sirius XM and Pandora. The attempted class action suit was filed in a New York district court, and claims that the duo is owed royalties by the music services for their inclusion of the ABS catalog in their programming.
Sirius XM and Pandora have also been targeted by Flo & Eddie, which represents The Turtles, for the same topic. Most recently, Pandora tried to avoid the suit by filing an anti-SLAPP motion, which was unsuccessful. Sirius XM is fighting in the California and New York courts, and has mostly been on the losing end of the judicial decisions.