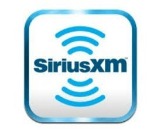 In November, New York judge Colleen McMahon ruled against Sirius XM's request for summary dismissal of a lawsuit filed by The Turtles that seeks $100 million in royalties from the satellite radio company. This week, she reaffirmed that ruling, rejecting Sirius XM's arguments that Flo & Eddie did not own copyrights for recordings by The Turtles made before Feb. 15, 1972, which are not protected by federal law.
Sirius did see a silver lining in the latest development, though. Judge McMahon agreed that Flo & Eddie could only recover copyright infringement damages for the three years before it sued on Aug. 16, 2013. A previous decision had opened up the period to six years.
This is a mounting number of negative responses to Siris XM in the legal arena. According to Reuters, the plaintiffs expect to seek class action certification for The Turtles and other artists with pre-1972 songs by a deadline of April 3. The satellite service could be facing a massive payout in damages if it cannot mount a defense against the state laws that may now offer protection to pre-1972 music.