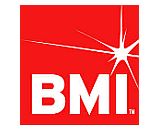 Performing rights organization BMI announced its financial results from the past year, including total revenue of $1.013 billion. That marks the highest annual revenue in the company's history, as well as the most public performance revenue generated by any music rights group in the world for writers, composers, and publishers.
BMI is also the first PRO to break the $100 million milestone in digital revenue. Money from digital sources – including Amazon, Apple, Netflix, Pandora, Spotify, and YouTube – rose 65% over the previous year. The company procesed almost 600 billion performances, with more than 500 billion of them digital ones.
The past year was also a banner one for fellow PRO ASCAP, which was the first to surpass $1 billion in annual revenue.