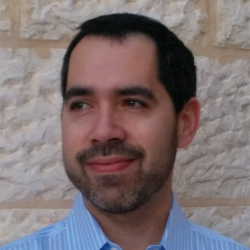 Online radio pioneer Ari Shohat is the founder Digitally Imported and currently serves as its CEO. Since its launch with a single channel in 1999, Digitally Imported has grown its audience to more than 3.8 million monthly listeners.
---
Curation is a core component of content strategy.
From the most massive industry giants to the smallest niche players, every digital music company agrees on one thing: Content strategy is essential. However, those strategies differ greatly among digital music services, directly impacting the bottom line.
For music services that use venture funding or other revenue channels to offset costs, content strategies may support goals other than near-term profitability, such as competitive positioning or user acquisition. But for services that depend on music itself as the primary revenue source, curation is the cornerstone of a content strategy that drives a sustainable business model and continued growth.
Defining Curation in Digital Music
In digital music, curation means narrowing and optimizing content selection in order to create a superior user experience. This is accomplished using algorithms to a large extent. Apple Music stands by the value of human curation, and at Digitally Imported, we use 100% human curation to ensure an original, authentic and satisfying listening experience.
In current discussions about curation, there are a couple of common misperceptions that are important to clarify. One is conflating curation with personalization; curation refers to users being presented with the best possible content selection at any given time, while personalization refers to users being presented with tools to make their own content selections. Effective curation delivers high-value experiences that build user loyalty and trust, while user-driven personalization enables listeners to extract value from available content.
A more insidious misperception is that the purpose of curation is to carve out a manageable selection from an unmanageable mountain of available content. Rather, the purpose of curation is first to provide a selection of content that is both manageable in quantity and high in quality, and then to further refine that selection to create optimal listening experiences for specific audiences.
How Clunky Catalogs Kill the Listening Experience
Based on the misperception just described, many digital music services have built their content strategies on a faulty premise: Listeners want access to everything. In today's market, there are around 30 million available digital music tracks, and most leading services define listening experience based on complete access to this massive catalog.
This approach presents several challenges. First, there is simply no good way for either humans or algorithms to effectively curate a catalog this size; for any given listener, the curation process will be hopelessly contaminated by undesirable content, dooming the listening experience before it begins.
To address the challenge of curating such an unwieldy catalog, music services are forced to rely on user-driven personalization to narrow down musical selections. Unfortunately, it is very difficult to provide elegant search and discovery functionality for such a large volume of content. Consequently, users must work harder to locate and discover the content they value, further weakening the listening experience, and ultimately undermining the likelihood that they will pay for service.
Three Reasons Why Catalog Control Makes Good Business Sense
There are three key reasons why aggressively reducing overall catalog size makes good business sense:
1) Creating Superior Listening Experiences
First and foremost, most users want to be presented with excellent content while putting forth minimal effort. Although intuition may tell us that offering more content options would increase user loyalty, the opposite is actually true; the more carefully edited the catalog, the lower the odds of unwanted content getting into the mix, the more likely listeners are to pay for service.
In order to create the best listening experience, curation must begin at the fundamental catalog level; whether via genuine music experts or algorithms, low-value content must be weeded out of the overall catalog. At this point, additional curation strategies can be applied to the remaining catalog to create high-value, targeted offerings for specific audiences.
2) Slashing the Staffing Burden
Some digital music costs are fixed; it costs music services the same amount in royalty payments to stream the same track ten times, or ten different tracks one time. However, there are many costs related to content that can be controlled with curation strategies.
Every digital music track has a series of staffing requirements associated with it, and many of those requirements generate costs that increase directly with scale. From an accounting perspective, the accumulation of tracks represents additional payees requiring contract administration, tax compliance and reporting, payment processing, and supplier relationship management.
In addition, the process of uploading, ingesting and updating content to the catalog is labor intensive and continual, requiring daily hands-on management. Moreover, the larger the catalog, the more resources must be devoted to selecting, marketing and promoting the highest value content to keep it from getting buried.
With skilled tech talent at a premium, digital music services will get the best return on investment by using valuable human-power to manage only the highest-value content.
3) Freeing up resources for innovation
The most compelling argument for a heavily curated catalog is that, by freeing up operational resources, those hours and dollars can be reallocated toward creating new and better user experiences. For example, at Digitally Imported, we cherry pick our catalog from the top 20% of approximately 3 million available electronic music tracks for inclusion in our catalog. This lean catalog strategy allows us to devote more resources toward new features and experiences.
Rethinking the Catalog: No Longer a Cost Center
For music services seeking sustainable profits and increased paid subscriber numbers, the ultimate goal of curation is to increase user satisfaction and drive paid subscriptions. By upending the common assumption that the catalog is a cost center, a well-edited catalog serves as the basis for superior listening experiences, driving user loyalty and retention to support sustainable digital music business models. By putting catalog control at the core of content strategy, digital music services have nothing to lose but dead weight.