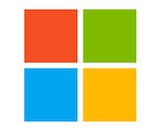 Groove Music has formally been out of commission since 2017, and Microsoft is eliminating some of the few remaining routes for accessing the music platform.
First, Microsoft will be removing the option to access music in the Groove Music application from cloud storage in the company's OneDrive system. It will also end support for Groove Music OneDrive Streaming within the driving video game Forza Horizon 3. Both changes take effect on March 31. Listeners who want to save their libraries from Groove Music can find a feature to export music in the privacy section of the Groove Music app's settings.
Groove Music began as a rebrand of Microsoft's Xbox Music app. The shift happened in July 2015 in an effort to reach more people who might not connect to its gaming hardware. Groove Music ended its internal streaming and download service in December 2017 and replaced it with Spotify.