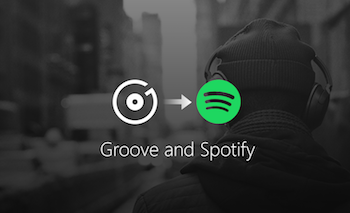 Microsoft will discontinue its Groove Music program, phasing out its internal streaming and download service after December 31. Groove Music Pass was Microsoft's music bundle option, available across its hardware platforms such as Windows phones and Xbox game consoles. In its place, Microsoft is expanding its relationship with Spotify.
Starting the week of October 9, an update to the Groove Music app will allow customers to port their collections over to Spotify. Select Groove listeners may also be eligible for a 60-day free trial of Spotify Premium. The blog post announcing the news has details on how to transition their account.
"By collaborating closely with industry leaders like Spotify, we can deliver the music customers want and focus on new and innovative ways to experience music," the company said in the announcement.
Microsoft rebranded its music service in 2015. The platform was called Xbox Music prior to the transition to Groove.