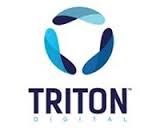 Triton Digital announced that it will act as the ad tech stack to monetize digital audio ad inventory for Anghami, a streaming music provider for the Middle East and North Africa region. Anghami's digital ad inventory is exclusively represented by Digital Media Services, part of the Choueiri Group. With this deal, Anghami and DMS will leverage Triton's Tap ad server for targeted audio ad insertion. DMS will also make Anghami's inventory available on Triton's a2x programmatic exchange and will use the Yield-Op supply-side platform for inventory management.
"We are proud to help Anghami and DMS harness the power of programmatic advertising to more efficiently monetize their digital audio inventory," said Benjamin Masse, Triton's managing director of market development and strategy. "Enabling agencies and advertisers to engage Anghami's 58 Million registered users in a targeted, meaningful way will provide them with a higher return, and will undoubtedly further the growth of the digital audio advertising industry in the MENA region."
"With Triton's technology, it became easier for advertisers to access our inventory in an automated fashion, and enables them to send the right message at the right time and in the right place so it truly resonates with listeners," Anghami Co-founder and CTO Elie Habib said. "This is an enormous benefit that comes exclusively with the native, mobile nature of the audio channel."
Anghami recently hosted an industry event for the MENA area where Triton was a major contributor. Data shared at the event pointed to strong potential growth in the region's digital audio advertising.