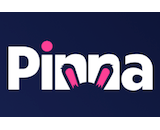 Podcasting company Panoply Media has unveiled a new audio service designed for children, featuring audiobooks and original podcast content. Pinna is intended for listeners aged 4 to 12. Original series on the ad-free iOS mobile app cover genres including mystery, fantasy, sports, bedtime stories, a game show, and a musical show with original songs by jazz artist Norah Jones. It also houses outside podcast productions such as The Unexplainable Disappearance of Mars Patel and The Show About Science.
"When a kid listens to audio, it's a very different experience from watching TV or viewing something else on a screen," said Emily Shapiro, Panoply's Director of Children's Programming. "Listening to stories allows children to use their imaginations to visualize what they're hearing and think creatively. We designed Pinna to promote learning and engagement for children, while providing peace of mind for parents."
"Audio is a magical medium for kids, yet the recent podcasting boom has largely bypassed children's programming," Panoply Chief Content Officer Andy Bowers said. "We decided to create a whole world of sound for kids, including an unprecedented investment in quality original programming and a worldwide search for the best audio archives. We also chose not to allow advertising, which can be coercive when aimed at children, and to gather everything in a safe, curated app far removed from inappropriate grownup content."
Parents will be able to filter app content by age. New programs will be added "frequently," according to the press release. Subscriptions to Pinna will cost $7.99 per month or $79.99 for a full year of access.