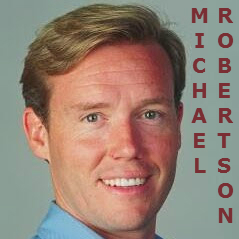 This guest contribution by Michael Robertson, founder of Radio Search Engine and DAR.fm, was originally posted on Google Plus. On that site, the article is followed by an interesting comment discussion featuring James Cridland, a frequent RAIN contributor. Here, Roberston takes NextRadio to task. Right or wrong? Leave a comment!
---
You probably haven't heard of NextRadio in spite of many in the radio industry thinking it is the industry savior. It's a smartphone app for listening to FM radio on your phone. Now you may be thinking you already have such an app, but this one is different. The audio signal comes over the FM frequency so it doesn't use much data on your phone. Some in the radio industry are pinning their future on this technology, but it seems fatally flawed to me and here's why.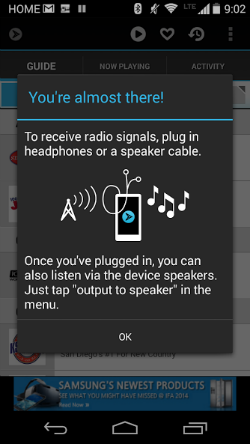 1) Today's consumer expects unlimited choices. NextRadio (when it works) lets people listen just to the tiny number of FM stations in the geographic area they currently reside in. A different era is upon us where people demand choices — not what is OKed by the FCC for listening in their area. There are great mobile apps that give access to nearly every station in the world with amazing search capability like http://bit.ly/XiaaLive (Android) and http://bit.ly/SongBot (iOS) and the kingpin Tunein.
2) NextRadio only works with certain phones that have a FM chip. No Apple phones have it and most Android phones don't either — even the really expensive ones like Nexus 5. It's not something that can be added because it is an actual chip inside the phone.
3) NextRadio only works if you have plugged-in wired headphones. If you use bluetooth headphones or just want to use your phone's speakers it is impossible.
4) The quality of NextRadio stations is only as good as the FM signal. Forget perfect digital clarity, you'll be back to static and dropouts familiar on your father's old car radio.
5) Except for minimal bandwidth used by the phone, there's no benefit to the consumer. You can't rewind/skip songs. There's no ability to create custom channels. If it works you'll be stuck with the very limited stations in your area. It turns a $300 smartphone into a 1980s style $20 radio.
Rather than embrace the IP world we are now in, where everything that can be digitized will be delivered via the net, old-school radio people are pushing technology trying to recapture an era that is slipping away. An era when they had a government-protected monopoly which largely insulated them from competition, meaning they could generate big profits. Today they must compete with the vast entertainment choices available on the internet. Embracing internet delivered experiences is how they will remain a relevant and thriving industry, and NextRadio doesn't do that.