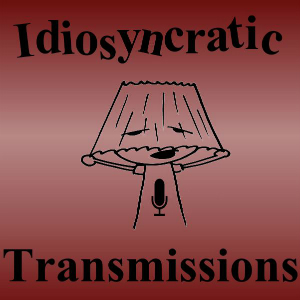 Matt Brier describes himself as "a music/pop culture junkie." Idiosyncratic Transmissions is his outlet for whatever he finds fascinating — mostly music, but any cultural item is a fair target. For the last few years, Brier's most regular output has been a music podcast, of which he has produced nearly 150 episodes. More recently he started an Internet radio stream.
Idiosyncratic Transmissions bears the signs of careful and knowledgeable curation. While dishing out surprising and rewarding discoveries of eclectic music (mixed with a few standard rock/pop gems), there is a comforting, easygoing quality to the listening. During several hours of streaming, the song mix had us reaching for a song-ID app a few times, without intruding with any attention-getting blasts.
In our listening we heard Sheryl Crow, Sarah McLachlan, Gary Clark Jr., Pearl Jam, Semisonic, Julie Lee, Sheri Miller, Jack Johnson, Mike Doughty, and an obscure oldie from Gerry & The Pacemakers.
Wide-ranging stations that refuse to categorize themselves by genre can be a risky bet, but are sometimes the most rewarding discoveries. Idiosyncratic Transmissions is one of the best, and we'll come back to it often.