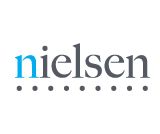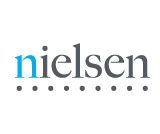 At RAIN Summit Indy last week, Jeff Wender, Nielsen SVP of Digital, spoke on the Big Data panel, during which he fielded this question from the audience: "Could you give us an update about where Arbitron [Nielsen Audio] is in measuring streaming radio, and what we can potentially see in the future?"
Jeff Wender's reply was positive but not concrete:
Jeff Wender: "Measuring digital audio is one of our biggest priorities. The golden rule is, never speak before your CEO speaks. During our second quarter earnings call there were announcements about our momentum in building a digital measurement solution, the number of partners we have on board. Expect to see some exciting announcements soon. We built a unique solution, which we believe will offer tremendous additional value to the market. We're really looking forward to bringing it [to market] and sharing it with all of you."
Today, Inside Radio reports that Nielsen president Steve Hasker divulged a bit more detail when he addressed an investor conference last week. Inside Radio quotes Hasker saying, "There is no road testing or app development that needs to take place — it's done."
But that doesn't mean it's rolling out imminently. There is ongoing conversation involving both sides of the measurement fence — broadcasters and webcasters — in an apparent tug-of-war that creates delay. Webcasters, relatively new to the ratings/advertising party, want to be viewed alongisde the legacy broadcast industry. Broadcasters as a group might not be eager to widen the competitve field by introducing integrated metrics that allow ad buyers to agnostically build campaigns on both sides of the fence.
According to Inside Radio, Hasker's speech to investors held the line in integrity. Acknowledging that terrestrial radio is resistant to integrated metrics, Hasker promised that "everyone will get the same thing."