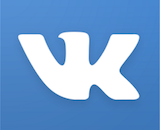 Independent label network Merlin has inked another licensing deal, this one for Russia. Merlin signed an agreement with Mail.ru, which owns social network and media hub vKontakte. The deal covers the use of Merlin members' audio and video content on the Russian platform. United Media Agency brokered the arrangement.
"The Russian market is one of enormous potential for Merlin's global membership," Merlin CEO Charles Caldas said. "Our partnership with Mail.Ru Group and UMA marks an important step forward to realising this."
vKontakte pursued deals with western music companies, including Universal, this year. It is working on a paid subscription tier to its existing service and is already operating a streaming app. It is a popular platform, with at least 369 million accounts as of June 2016, according to Wikipedia.