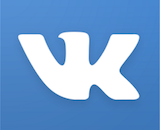 VKontakte, a Russian social network, is planning to add a paid subscription tier for its music service. The update is slated to occur in early 2017, according to the Moscow Times. After inking deals for legal access to the libraries of all three major labels, the company will begin adding some paid features to its current free listening options. Leaders from the Russian branches of the majors gathered to discuss the addition.
"Users will still be able to listen to audio recordings for free but some paid functions will appear, such as adding audio to your own account," Alexander Blinov, general director of Warner Music Group Russia, said. "If you love performers, you have to support them. Musicians must earn a living in order to create new songs."
The exact scope and price for this new layer have not been revealed. The only other detail about cost is that it will be about as much "as a cup of coffee," according to the execs.
VKontakte has more than 88 million users registered in Russia and 143 million globally.