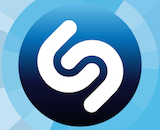 In a startling announcement that apparently hopes to drive a wedge into the radio audience measurement field, five broadcast groups have created a partnership with Shazam at the center, to develop what the announcement calls a "groundbreaking new audio measurement solution."
The five broadcast companies are iHeartMedia, Cumulus, Entercom, Cox, and Sun Broadcast Group.
Though details are scarce (well, non-existent), the competitive thrust targets both Nielsen, the leading measurement company of terrestrial radio listening, and Triton Digital, the leading measurement company for streaming radio. The scenario is complicated by Nielsen's effort to enter the streaming game with its own technology which is attached to streaming players used by radio.
Shazam at the Center
Whatever technical formulation, or standard, is developed by the new alliance, Shazam's particular expertise is at the center. Shazam is the leading music-ID app, specializing in identifying music from any source for millions of users. The company also developed Shazam For Radio, which adds radio station engagement of the listener, making radio Shazams much more interactive and offering new opportunities for advertisers.
As Shazam maintains a gigantic database of music data, it also harvests tons of first-party information about its users. That is a main point for Radha Subramanyam, iHeartMedia's President of Research and Insights.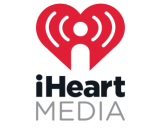 "Shazam delivers unparalleled audio insights that will enable stable measurement across both digital and broadcast radio," Subramanyam said in a statement. "The richness of our data, combined with Shazam's measurement capabilities, will enable much deeper insights than traditional audio measurement does, and we believe it's a necessary and valuable addition to the evolving multi-platform audio measurement marketplace."
New Contributions
"Insights" are different from ratings, of course, and Subramanyam's mention of an "addition" to current systems makes it sound as if the Shazam's technology might contribute to audience intelligence rather than replace the existing patchwork of total audience reporting.
Pierre Bouvard, Chief Insights Officer of Cumulus Media, angled his remarks toward insight gains also, leading to better buy-in from advertisers who might not be satisfied with the audience measurement picture now. "Shazam's audio insights can be an empowering measurement tool for Cumulus Media, as well as the audio industry," said Bouvard. "Clients are demanding more insights and targeting capabilities from media companies, and radio needs to offer what has become basic table stakes. Shazam can help us deliver on these expectations."
Shazam's statement was uninformative: "Shazam has become the industry standard in delivering fast, accurate audio recognition at scale," said Greg Glenday, Chief Revenue Officer. "We are thrilled to help support these radio industry leaders as they continue to innovate."
Competitive Tangle
The sudden initiative of this alliance is indicative of the unsettled state of audio ratings which creates drag for all stakeholders. Existing measurement methods, separated from each other politically and technologically, force the ad-buying community to piece together the audio audience according to platform. So-called platformism is an enemy to an efficient audio marketplace, as buyers want to think of a single listening audience regardless of delivery method.
Nielsen has been on a solution track for about two years, with a software developer kit (SDK) which clients can attach to the streaming players that listeners use to hear terrestrial radio stations on the internet. In a webinar this week co-produced by RAIN News and WideOrbit, Nielsen VP of Product Leadership Rob Kass described the SDK as delivering a new audience reporting format called Total Line Reporting (TLR) for stations that simulcast their terrestrial signals online.
Nielsen is going up against Triton Digital's long-standing and certified Webcast Metrics Local product, which was adopted by iHeartMedia last October. Triton also measures iHeartRadio's online streams, as well as the webcasting of most major radio groups in the U.S.