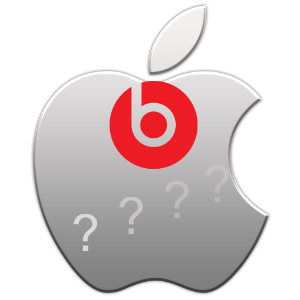 Apple and it's reimagining of Beats Music is the subject of two new news items now floating around industry circles. First, MusicAlly reported that Apple is currently paying music journalists to supply the editorial snippets detailing its curated playlists. The interest in strong written work to supplement audio isn't much of a surprise considering the company was hiring for an editorial producer a few months back, and the original Beats also stood out for its creative way with words (remember the interesting inventions of The Sentence?). We can probably expect to see those wordy ideals continue in whatever Apple unveils this summer.
Second, a report from Bloomberg said that Apple is reaching out to artists in an effort to get exclusive content for its streaming service. The company has allegedly contacted both Florence and the Machine and the notorious streaming skeptic Taylor Swift in this vein.
Encouraging listeners to make the switch from free listening to paid listening will require either a big cultural shift and/or a major incentive to subscribe. While Apple's rumored plan to eschew a free tier might be a draw for artists, it needs a real kicker to get listeners to see the service as a cost-effective purchase. In today's market, exclusives are a shaky choice as that big perk. We got a first-hand look with Tidal at how easily-accessible a supposed exclusive can be for a listener with the right tools and determination. With those risks, why would Apple be considering the same route? It's possible that Apple has more resoures at its disposal to crack down on illegal copies. Or it might be counting on converting most of its existing audience of device owners into subscribers, and maybe that's enough to make the numbers work in its favor. Or maybe there's more happening behind the scenes that will be a real surprise to hook listeners at launch time. We'll have to wait and see.