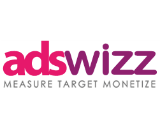 AdsWizz announced today the launch of AudioMetrix for Podcasts and OnDemand, a podcast and on-demand audio analytics product. The service launched with an unnamed "major media partner."
Podcasting metrics represent a problem for creators and distributors, who complain of not having comprehensive usage metrics for downloads, listens, ad impressions, and other analytical basics that would drive a good story to data-hungry advertisers. At RAIN Summit West yesterday, Andy Bowers, Chief Content Officer of podcast network Panoply said, "Nobody would claim that podcast metrics are very good." Bowers blamed Apple, where iTunes deliver most podcast downloads across the board, and does not provide owners complete analytics.
AdsWizz says the new tool was developed with top podcast publishers, and promises "detailed profiles of the audience and its consumption of on-demand content."
The podcast category certainly can use detailed third-party analytics, and ad-tech companies are eyeing the space. In march, we reported that Trion Digital and Edison Research were partnering on a podcast metrics product.
"The launch of AudioMetrix for Podcasts and OnDemand demonstrates our commitment to helping our publisher partners around the world capitalize on the surge in interest among listeners in accessing their content on demand," said Alexis van de Wyer, CEO of AdsWizz.