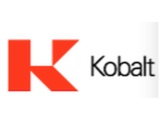 Publisher Kobalt announced that for the first time, its writers received greater royalties from Spotify than from iTunes. During the first quarter of 2014, Spotify royalties in Europe were 13% higher than those earned from iTunes downloads in the region.
We're still a long way from declaring victory for the streaming financial model, since this change has only been observed in Europe for Kobalt's stable of about 6,000 songwriters and artists. However, Spotify's first success over the long-dominant Apple-owned store is still a notable milestone. It's also impressive for how quickly and decisively Spotify took the lead for European royalties; in Q3 2013, iTunes' publishing income beat out Spotify's by a comfortable 32%.
Having both songwriters and musicians fairly compensated for their skills is definitely a problem for both publishers and streaming platforms to solve. It's worth untangling the issue, though, because the sooner all parties are content with the situation, the sooner the industry as a whole will be able to regain its financial footing while giving fans the listening platforms they want.