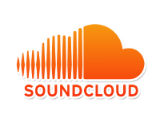 After a bobble in negotiations last month, SoundCloud and Warner Music Group have signed a licensing deal. "The deal includes innovative licensing terms that will provide WMG and its artists greater ability to manage the availability of content, while providing a path towards delivering additional revenue from user-generated mixes and mash-ups of WMG music," SoundCloud said.
According to the terms of the deal, SoundCloud will pay royalties to Warner whenever one of its songs are played on its ad-supported platform as well as giving a cut of its advertising revenue to the label. The Wall Street Journal reported that Warner will have a 3-5% stake in the online music platform.
Warner will also receive royalties from a subscription service SoundCloud is reportedly developing. SoundCloud CEO Alexander Ljung said the subscription plan is slated to launch in the first half of 2015.
WSJ reported that a guaranteed lauch for that subscription service may have been crucial in securing Warner's end of the deal. Recognizing the role of mash-ups and remixes in the SoundCloud ecosystem was probably important as well, since that is one of the platform's unique features that sets the company apart from its competitors.