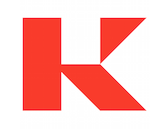 The American Music Rights Association (AMRA), owned by music publisher Kobalt, which claims to be the largest independent music publisher in the world, reported increased earnings from both YouTube and Spotify in Q3 2015. During its first three months of administering Kobalt's catalog in Europe, AMRA saw a 26% increase in Spotify earnings and a 34% increase in YouTube earnings for the publishing client. That's a combined 28% increase from the two digital sources.
"This has been my vision since starting Kobalt, using technology and a new model to drive efficiency and transparency," Kobalt CEO and Founder Willard Ahdritz said. "And these initial numbers are just for Europe – wait until we see the explosive growth coming out of so many other untapped markets around the world."
Kobalt purchased AMRA, the American Music Rights Association, in 2014. It relaunched the collection society in June 2015 with two services: licensing its publishers' Anglo-American repertoire to streaming companies and collecting the writers' share of public performance royalties.