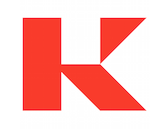 Kobalt, a London-based music company offering label, publishing, and rights services, has launched a new digital rights collection society. The new society is called the American Music Rights Association, and is based on a U.S. collection agency that Kobalt purchased last year. It will offer both mechanical and performing rights services at a global scale.
The two available services under AMRA are licensing of publisher members' Anglo-American repertoire to streaming companies and collecting the writer members' portion of public performance royalties.
Kobalt currently collects royalties directly for about 8,000 artists as well as for about 500 larger publishing groups. "With AMRA, we are now able to fully execute our original Kobalt vision of trust and technology for creators and rights owners on a global scale," founder and CEO Will Ahdritz said.
Collection agencies and even some digital distributors have been placing a new focus on mechanical royalties in the online music market. Audiam launched a division specifically for collecting mechanical royalties for publishers. Loudr Licensing also debuted a niche service of obtaining mechanical royalties for independent artists. CD Baby recently partnered with Loudr to offer its services to members.