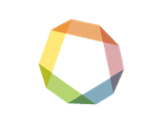 This weekend, some of the music industry's biggest names gathered in Cannes for the Midem conference. Many of the talks and interviews this year addressed the business of streaming. Here are some highlights.
Sony Music CEO Doug Morris gave a keynote interview at the event. He said the streaming industry would see a big boost from the launch of Apple's upcoming streaming service. "I believe most of the consumption of music now will be done through streaming," he said. Despite that rosy outlook for streaming in general, Morris maintained his skepticism about freemium models. Here's a video of his full talk.
SoundCloud CEO Alexander Ljung's interview also covered the two hot-button topics in streaming. He voiced optimism about Apple's entry into the field, noting that it would expand the audience for online music services. But he also offered a new take on the freemium debate, arguing that both ad-supported and subscription options were necessary. "Instead of having a debate over ad-supported or subscription, the big question of the music industry is how do you segment the market into the right place," he said.
Christophe Muller, YouTube's director of global music partnerships, shared the stage with Believe Digital CEO Denis Ladegaillerie. The pair discussed digital distribution and attempted to clarify how royalty payments work in the streaming ecosystem. "If we take the physical world, 15 years go, record labels used to sell their CDs to the retail chains and get roughly 65-70% of revenues of the price for the CDs," Ladegaillerie said. "And if you look at streaming today, whether it's ad-supported or subscription, it's the same thing, the artist/creator community are being paid 65-70% value that is being created."
Tidal has had a beleagured relaunch under the ownership of Jay-Z, and Chief Investment Officer Vania Schlogel's talk at Midem didn't offer much in the way of new rhetoric from the boutique service. She said music has been losing value and that fans have lost their ways of supporting artists without purchasing CDs or downloads. She also made somewhat odd comments about the complexity of the behind-the-scenes negotiations. "I've looked through our streaming agreements, I don't know what the hell's going on, and I'm sure fans wouldn't understand it," she said.