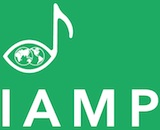 Jeff Price, founder and CEO of Audiam, has launched a new division of his company called the International Association of Music Publishers. This group aims to quickly and accurately pay publishers mechanical royalties for the digital use of their creations. The FAQ explains that IAMP aims to also identify and record mechanical royalties that were previously earned but unpaid.
IAMP argues that under current systems, many publishers are not being paid on time for the use of their compositions, and often payments are being made with incorrect percentages. To remedy that, IAMP says it will use its own proprietary systems to locate compositions, maintain accurate metadata, and ensure that digital services are following license terms. Sources of mechanical royalties could include interactive streaming services (such as Spotify, Rhapsody, or Beats Music), digital jukeboxes, bundle deals, and other digital transmissions.
Audiam is a startup that helps with music rights management on YouTube and other digital services. It received financial investment and vocal support earlier this year from a coalition of musicians and label owners to continue its work improving the accuracy of YouTube royalty payments.