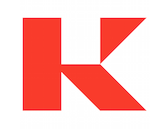 AWAL, the artist services company owned by Kobalt, announced plans to open an office in Canada. The new location in Toronto is currently hiring for several positions. The office is scheduled to open in early 2019 and will help AWAL to provide more resources for Canadian artists, as well as grow its North American presence overall.
"In the last year, we've made a series of moves to strengthen our global artist services to help them thrive across the globe," AWAL CEO Lonny Olinick said. "As a result, the AWAL business has more than doubled. AWAL's expansion to Canada's number one music market reasserts our commitment to support artist and label clients globally. And we have even more planned in the coming months."
Kobalt invested $150 million into AWAL early in 2019, and the company has made a few notable moves with that backing. In addition to the recent Canada news, AWAL acquired radio promotion company in2une Music in June.